FAQ
Q: What products / services do you offer?
A: We create the marketing solutions for your business that work, so you don't have to!

Our most popular product is Bandit Signs: marketing signs made out of corrugated plastic, a rigid, weather resistant plastic. BanditSigns can be created in many sizes, the most popular being 18"x24". We sell BanditSigns with pre-printed messages that we have tested and are proven to be very effective. For example, one of our most popular signs is our "We Buy Houses" message, letting your customers know what you do, which is more important than just letting them know who you are.
We can also create custom signs, where you choose what you want them to say and what you want them to look like.
Other products include aluminum signs, banners, vinyl graphics (which can be applied to vehicles, storefront windows, and just about any other non-porous surface), magnetic signs, and vehicle wraps.
Q: Can you put a logo on my BanditSigns?
A: Yes, we can! However, there may be an additional fee if we have to recreate artwork (to make it suitable for screenprinting or contour-cutting) or design a logo for you.
If you already have a logo, you can email it to us for "appraisal" before placing an order. Email it to sales@banditsigns.com with the subject "Request for quote on logo". Let us know what product you're considering (corrugated plastic signs, aluminum signs, a banner, vinyl graphics, etc.) and the minimum quantity you need. Our preferred file formats are CorelDRAW, Adobe Illustrator, .EPS and .PDF, but we can work with just about anything (except Mac-formatted files!).

Q: Whom do you ship your products with?
A: We ship our products via UPS Ground, from U.S. postal code 76065. However, you may choose to have your order shipped (at an extra cost) either 3 Day Select (which means your package is guaranteed to get to you within three days), Second Day Air (your package is guaranteed to get to you with in two days,) or Next Day Air (your package is guaranteed to get to you the next day.) Please call or email to let us know that you need your products expedited, and we will prepare a quote for you.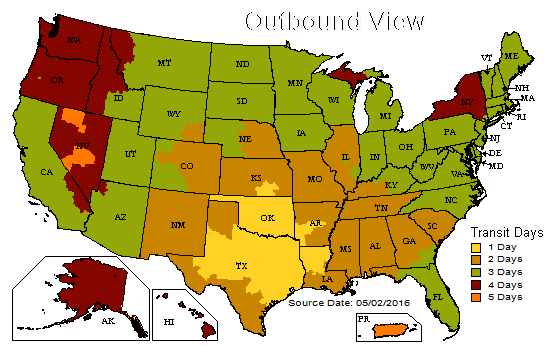 Q: Do stakes come with my BanditSigns order?
A: BanditSigns and stakes are sold separately. This gives our customers the option to use wooden or metal stakes. We sell wire H-stakes in two sizes: 15"x10" (suitable for 12"x18" and smaller signs) and 30"x10".

We also sell a heavier gauge, black wire stake, and heavy black metal frames in various sizes.

We do not currently sell wood stakes, however you can purchase them at your local home improvement store.
Q: Why do I need an art proof?
A: When you order custom Bandit Signs, Vehicle Magnetics, Ready-to-Apply Graphics, or a banner, we will email an art proof approximately 2 business hours after your order is paid for. Our Artwork Approval System website provides a forum between you and the artist, where you can request changes (such as the wording, layout, colors, or font style), or if you are pleased with the design, just approve the artwork by clicking the "Approve" button. If you request changes, we will email a revised proof within 8 business hours. When you approve, your signs immediately go into production and will be shipped with three business days.
Q: Why can't I get an art proof before I place my order?
A: Time is of the essence and to ensure quick turnaround and quality service, it is important for our Art Department to work on existing orders. We have an extremely talented Art Staff who will work diligently to meet your design needs until you are completely satisfied. In most cases, there is no extra charge for artwork unless it contains special logos or difficult design requirements.
Q: What are flutes? What is the difference between Vertical Flutes and Horizontal Flutes?
A: Flutes are the slots/grooves in corrugated plastic.
Vertically fluted signs can be used with our wire H-stakes; the stake simply slides into the flutes.
Horizontally fluted signs CANNOT be used with wire H-stakes. We recommend using these (printed single-sided) with wooden stakes, or (printed double-sided) with frames.
Q: What if I need to cancel my order?
A: Please give us a call AND email us as soon as possible. If your order was paid by credit card, you will be refunded your order total minus 5% for the credit card processing fee. If your order was paid by PayPal, you will be refunded your order total minus the PayPal transfer fee. If your order was paid by check, cash or money order, we will mail you a check for your order total once your check has cleared. We generally process refunds within ten business days of the request.
**If your order included any custom artwork, a $19.95 fee will be subtracted from your refund.**
Q: Something is wrong with the order I received. What should I do?
A: Call or email us, noting your invoice number (indicated on the UPS label, packing slip, and often written on the box), and describe the nature of the problem. If possible, email photographs. Pending an investigation to determine the cause of error, we may "redo" the order, issue a credit or refund, or negotiate some other means of resolving the issue.
We reserve the right to refuse a "redo" if we find no error on our part.
** You must reach us by phone or email within fifteen days of receiving the product for the issue to be considered for resolution.**
Q: What is the difference between Advertising & Marketing?
A: The amount of Exposure VS. Message; Exposure = Advertising. Message = Marketing.